On-line transmission from your event!
Video streaming to several cameras, Internet broadcasting
on YouTube, Facebook and other platforms. Sending the signal to other rooms and locations.
It can be done!
Create your one-of-the-kind online event with us
Order a free consultation
By contacting via the form you will receive a 10% discount
Types of broadcasted events
We provide live streaming for all types of events – we do live video.
In addition to online streaming, we create the visuals for the shows.
We are a company that provides a service for broadcasting and video recording.
On-line transmissions, multi-platform streaming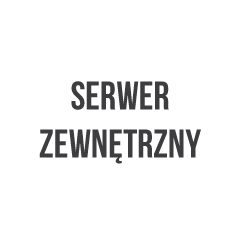 .Facebook and YouTube broadcasts are currently our most popular broadcasts.
You can communicate to a wide range of users using the social media. See why it's important – by clicking a platform
We enable multistreaming, i.e. transmission to several platforms simultaneously.
We can emit the signal where the technology allows it e.g. To mixer, smashcast, vlive, periscope, wowza, akamai, vapers, steam
Equipment that guarantees reliability
We work with reliable professional equipment from well-known and reputable brands. The best technical solutions ensure a consistent message and communication with the audience. Experienced technical support staff will ensure trouble-free transmission and swift trouble-shooting.
We also rent our equipment to other projects, these include transmission equipment, HDSDI cameras, video mixers and other audio/video equipment.
Excellent FullHD, HD quality
We use proven H.264 hardware and system encoders for live transmission in FullHD (1080p) quality. Streaming to players such as Facebook, YouTube allows the resolution to be changed depending on the Internet connection. Due to the limitations of the Facebook platform, transmission is possible in the maximum HD resolution.
Watch live streaming on any device
Our webcasts are secure and playable by viewers on all digital devices: laptops, tablets, smartphones: iPhone, Blackberry, Android. We do the streaming on the event's website, Facebook channel, YouTube or via dedicated links. Broadcasts can be password-protected which helps limiting viewers and giving access. Each viewer may adjust volume, change resolution and rewind
Live Streaming
Comprehensive multi-camera solutions for VOD content and real-time live streaming to the Internet.
Video
The material collected during the transmission may be transferred as a recording of the conference for archiving and reuse
Social streaming
We broadcast to all social media platforms. The most popular streaming is streaming to Facebook and YouTube.
Consulting and advice
Our solutions are tailored to the nature of the event. We optimise live broadcasting to the client's budget.
Your brand content
So, we decide what the final broadcast actually is. We design, create and manage images to enhance visibility of the company and its business profile. We create content in an aesthetically pleasing and professional manner while following the company's image policy.
Internet connection
A tested Internet access for online transmission is a key element for its success. If required, we provide the necessary internet connectivity from radio solutions, LTE to satellite stations.
Player
When social media is not an option, we offer our streaming server along with a responsive HTML player that can be inserted into any website.
Webcasting
We broadcast the audio/video signal to websites in the form you need.
Picture-in-picture is a technology that allows multiple layers to be displayed simultaneously in a single image. Each layer is configured separately to allow for positioning, cropping and scaling. More often than not, we show a camera image together with a presentation of the speaker together with an animated or fixed background. This form is the best to keep the attention of the audience.
We can include a colour- and image-matched broadcast player on the website. It allows broadcasts to be played in multiple language tracks, is adapted to mobile devices, and allows resizing, quality and scrolling. The player may come in a chat version to interact with viewers. Our own streaming server with proprietary software allows us to password-protect each transmission and generate the appropriate number of passwords, one user – one password or one passport for many users.
We do not fear the distance
Events are organised all over Poland, including. We provide our services mainly in the provincial cities of the south-central part of Poland: Krakow, Warsaw, Lodz, Wroclaw Katowice, Rzeszow and if something impossible is required, we go to Poznan, Gdansk, Szczecin and Tarnow. In the Lesser Poland region, we are one of the few companies with such knowledge and experience. Our regular clients mainly also request online broadcasts from abroad, largely from the neighbouring countries: Germany, Slovakia and the Czech Republic.
HD/FullHD quality
2 cameras
1 Operator
Event registration
Transmission to a SM portal
Bars, animations, boards
Viewing statistics
HD/FullHD quality
3 Cameras
2 Operators
Event registration
Streaming server
Transmission to a SM portal
(Picture-in-Picture) presentation
Event website
Bars, animations, boards
Viewing statistics
HD/FullHD quality
4 Cameras
4 Operators
Event registration
Streaming server
Transmission to a SM portal
(Picture-in-Picture) presentation
Event website
Bars, animations, boards
Viewing statistics
Realisations on other media